By Greg Heffer, Political Reporter
Damian Green has insisted he never downloaded pornography on his parliamentary computer amid fresh claims that "thousands" of images were found.
The First Secretary of State, who is effectively Theresa May's deputy, is currently facing a Cabinet Office investigation into allegations that pornography was found on a computer seized during a police raid on his House of Commons office.
Neil Lewis, a retired Met Police detective who examined the computer during a 2008 inquiry into government leaks, has now told the BBC he discovered "thousands" of pornographic thumbnail images.
Mr Lewis has insisted he can't be sure Mr Green was accessing the pornography, but said: "There's a sort of phrase, 'you can't put fingers on a keyboard'. So I can't say that.
"But the computer was in Mr Green's office, on his desk, logged in.
"You know, it's his account, his name. In between browsing pornography, he was sending emails from his personal account, reading documents, writing documents."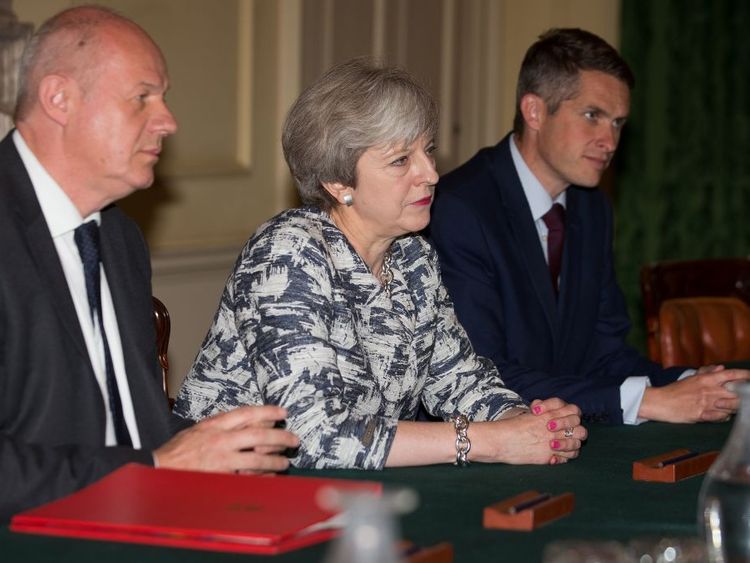 The former Scotland Yard officer added the pornography was not "extreme", as had previously been reported, and did not contain images of children or abuse.
A friend of Mr Green told Sky News they were angered by the ex-police officer's claims.
"I am outraged and find it deeply concerning that a former police officer would put unsubstantiated smears into the public domain," they said.
"Particularly smears that relate to nothing illegal."
The controversial 2008 police inquiry in Whitehall leaks, which centred on Mr Green and a Home Office official, ended with no charges.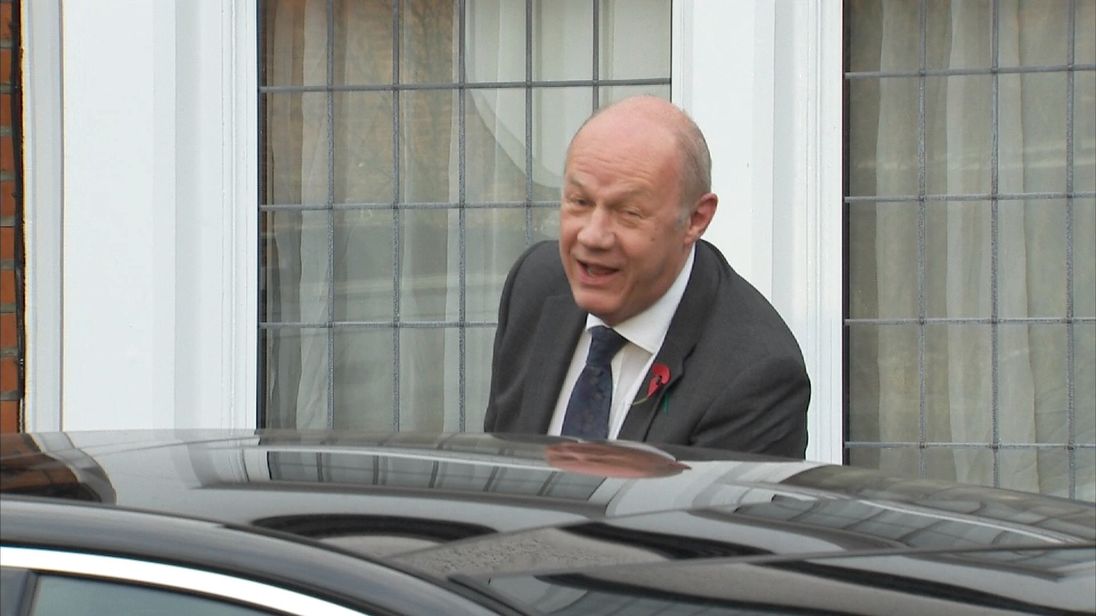 A spokesperson for Mr Green repeated the Cabinet minister's denial he ever downloaded pornography on the computers that were seized at the time.
"It would be inappropriate for Mr Green to comment on these allegations while the Cabinet Office investigation is ongoing," they said.
"However, from the outset he has been very clear that he never watched or downloaded pornography on the computers seized from his office.
"He maintains his innocence of these charges and awaits the outcome of the investigation."
Separate claims Mr Green behaved inappropriately towards a female journalist, which he also denies, are also being looked at by the Cabinet Office.
Mr Green is the Prime Minister's closest political ally and stood in for Mrs May at Prime Minister's Questions on Wednesday, when he was challenged over a Westminster sexual harassment scandal by Labour MPs.
Speaking to Sky News on Friday, Labour's Hilary Benn said he would not speculate on whether legal pornography being found on a MP's computer was an issue for resignation.